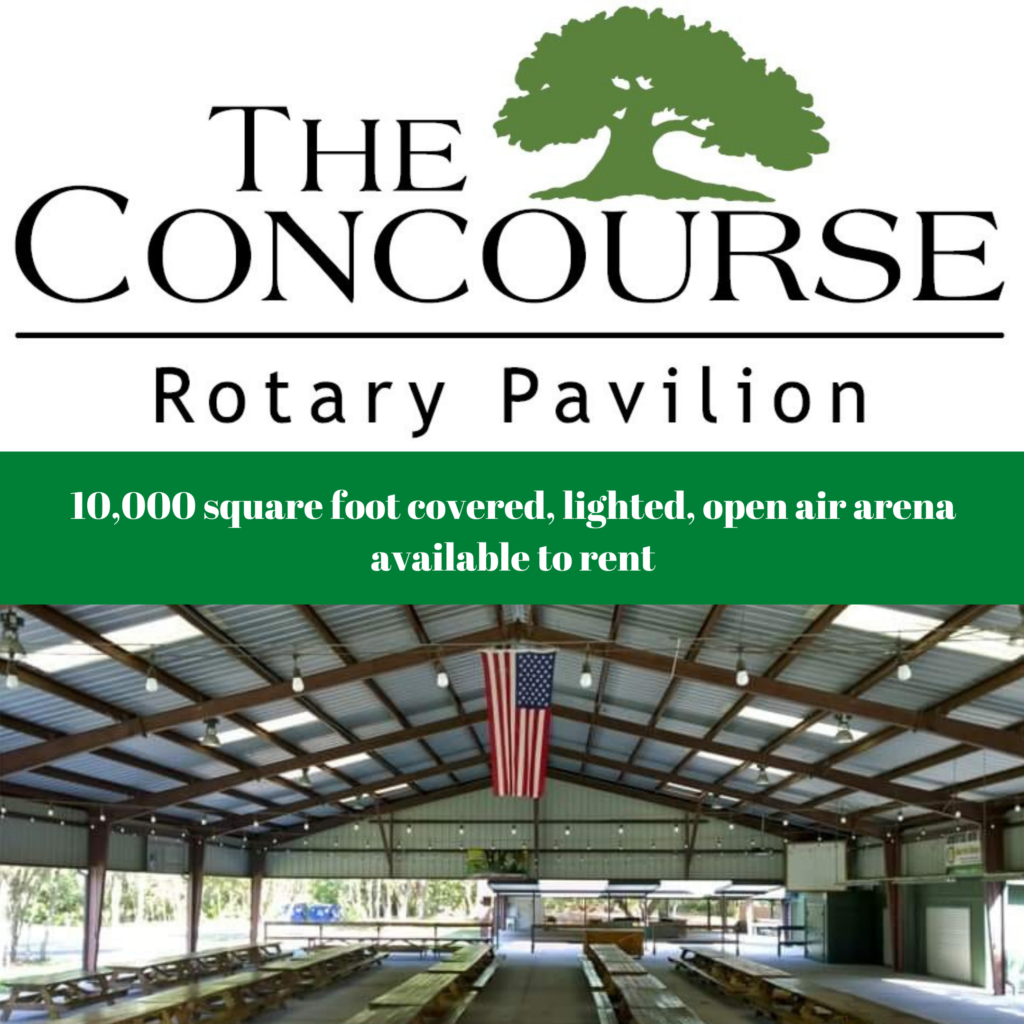 Reserve the Rotary Pavilion for your Event
The Concourse Rotary Pavilion. Is a 10,000 square foot covered, lighted, open air arena available to the public for hosting events. The Rotary Pavilion has been the host venue for popular events like Taste of Pasco, Pasco Music Festival. The Concourse welcomes all public, private, personal, corporate, profit and non-profit groups to inquire about renting the Rotary Pavilion, by filling out the Online Application or calling us at 727-233-2968.
The area surrounding the Rotary Pavilion is perfect for fun outdoor activities such as games, festivals, carnivals, art shows, craft fairs, 5K runs, fun runs, mud runs, team building excercises and much more. The Rotary Pavilion is equipped with a stage for presentations, awards ceremonies, bands, deejays, karaoke and any other event that requires a staged venue. Seating consists of over 30 picnic benches that can be arranged to the custom needs of the event. Round and rectangular tables and folding chairs are also available. A food prep area with ample restroom facilities provide modern convenience to the outdoor facility. Lighted parking is conveniently located near the facility.
We are the perfect venue for those who want to do the work themselves or choose the vendor of their choice.
Event Venue Ideas:
Company Picnics
Team Building
Weddings
Wedding Receptions
Family Reunions
Fundraisers
Art Shows
Craft Fairs
Music Festivals
Cultural Festivals
Mud Runs
Interested in Renting the Pavilion? Fill out the rental application request below.